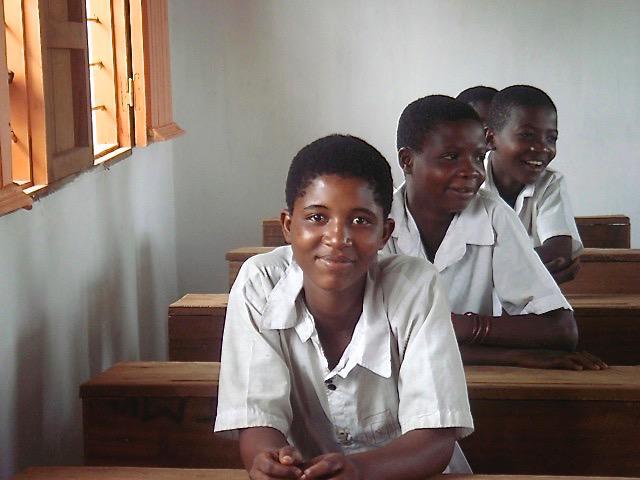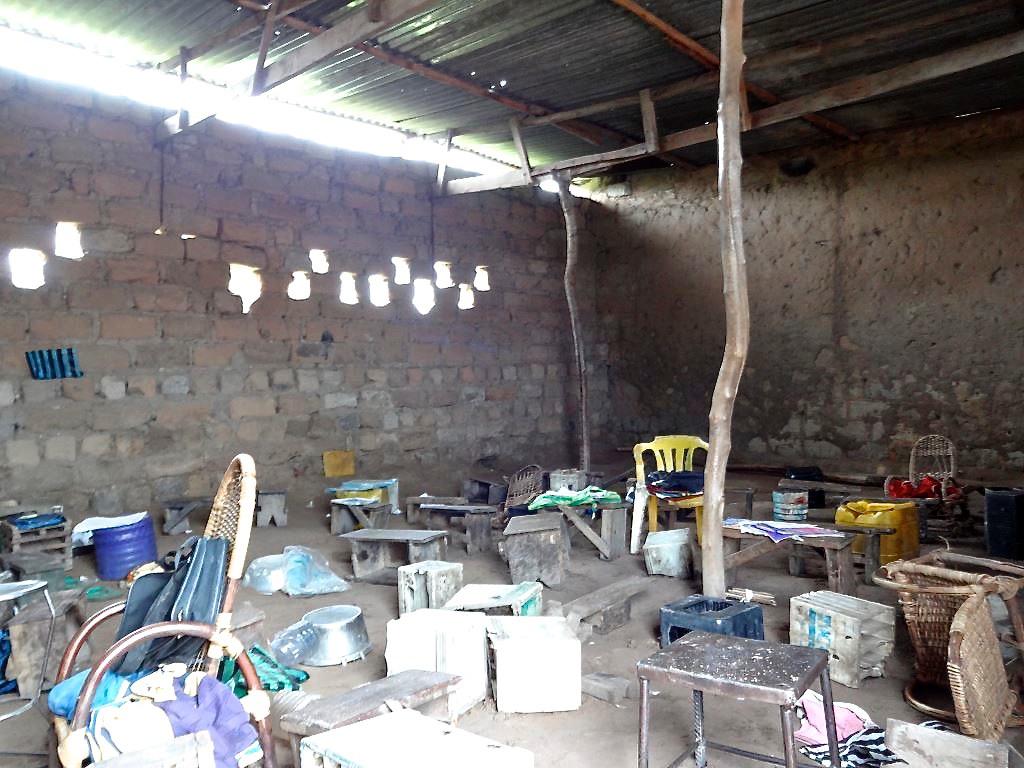 Transforming Schools, Lives and the Future
CHALLENGES AND GOALS
Most schools in the Democratic Republic of the Congo are in dire condition. This is the result of extreme poverty, internal conflicts and a lack of funding for education, despite the Congo's mineral wealth. (See history.)
Only 18% of the Congo's almost 1000 Presbyterian schools are made of durable material. Most are stick benches under palm leaf roofs, mud and thatch huts or deteriorating brick buildings with rusting tin roofs. Your help is needed to rebuild these schools.
In 2007, Build Congo Schools (formerly Congo Education Excellence Project), was developed by Congolese leaders and their U.S. partners to transform these schools into durable, high quality educational environments. Since then, new schools have been built or repaired, and resources have been provided. Student attendance and test scores have soared in the new schools! Hope is rising, but the needs are still extreme! Help build a school.
Congolese Presbyterians believe that all children deserve quality schools in which to thrive. Because of this, the two Presbyterian denominations in the Democratic Republic of the Congo, in cooperation with their US partners, have built 981 primary and secondary schools over the past 114 years. These schools are located in 5 provinces — Bas Congo, Kinshasa, Bandundu, West Kasai and East Kasai. They serve over 240,000 primary and secondary students.
Even though these schools are public schools, there is no regular source of funding (either public or private) for construction, books, scholarships, teacher training or transportation to remote schools. Your help is much needed to support these schools.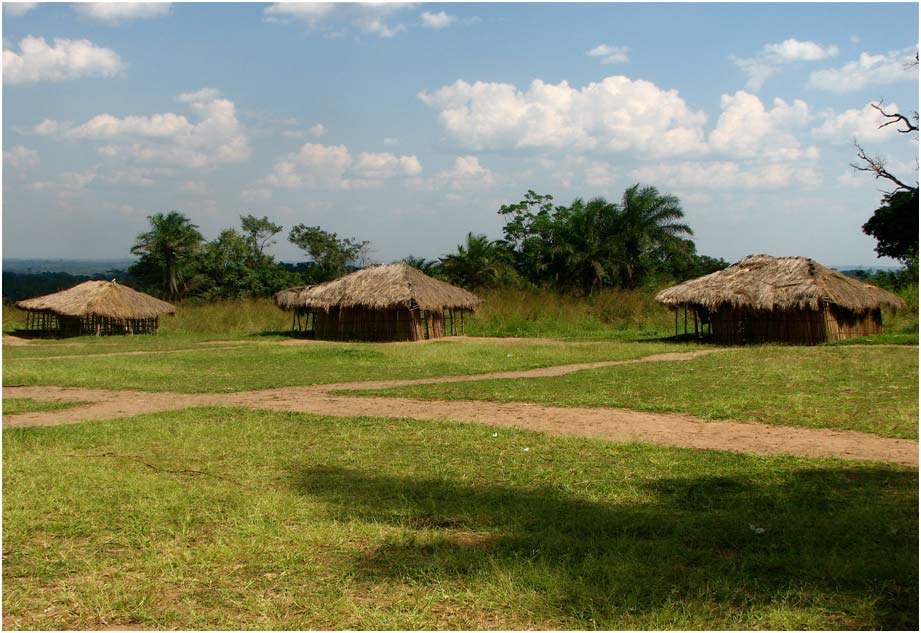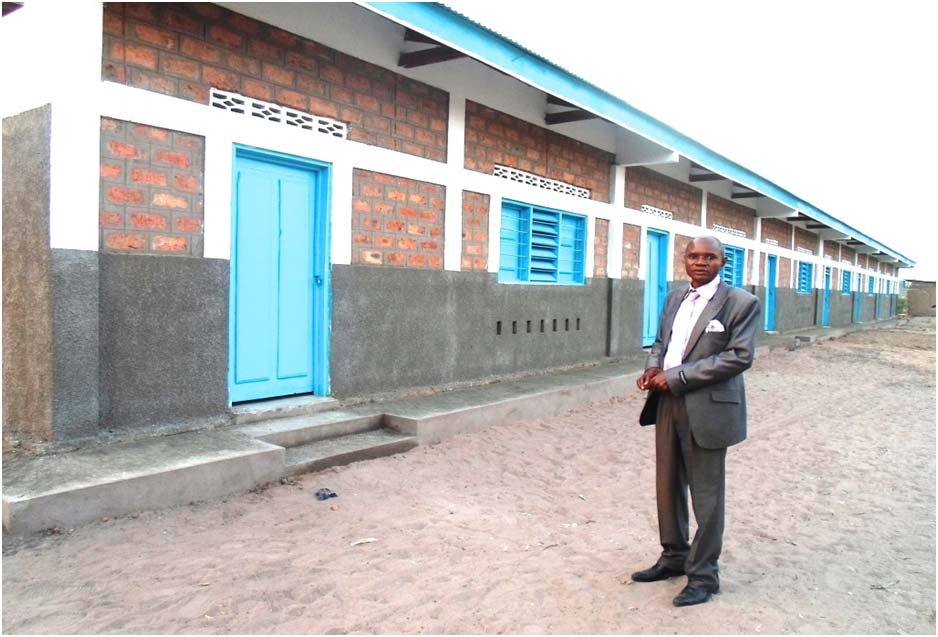 Quality Schools Change Lives
Zapo Zapo School was transformed from mud and thatch to a beautiful brick and tin building by Build partners. The school's dedication ceremony was a joyful occasion. Villagers and guests sang, danced and toured the new building. They were thrilled when it was announced that a secondary school would open and share the new building with the primary school (primary students attending in the morning and secondary in the afternoon). Previously, students dropped out at the end of sixth grade or walked many miles to the nearest high school.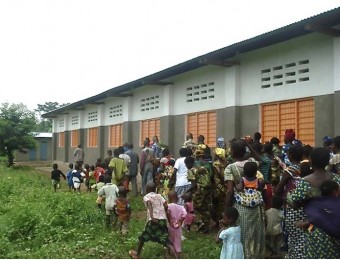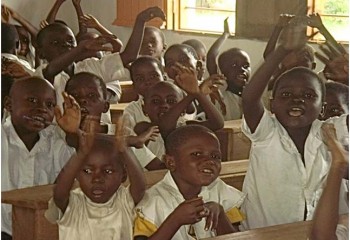 The Democratic Republic of the Congo is one of the richest countries in the world in natural resources. Its people are among the poorest. Exploitation of the Congo's resources by the Western world dates back to King Leopold of Belgium who established military camps to extort rubber and tusks from villagers. Resource exploitation continues today, especially with coltan, which is used in electronic devices. Armed conflicts in the Congo's mineral rich regions have killed millions and left pervasive poverty in their wake.
Despite this history, the 981 Presbyterian primary and secondary schools are surviving because of the determination of parents, teachers and church leaders. The majority of these schools (803) are in the West Kasai and East Kasai where the Presbyterian Community of the Congo (CPC) is located. There are also 194 schools in Bas Congo, Kinshasa and Bandundu under the Presbyterian Community of Kinshasa (CPK).